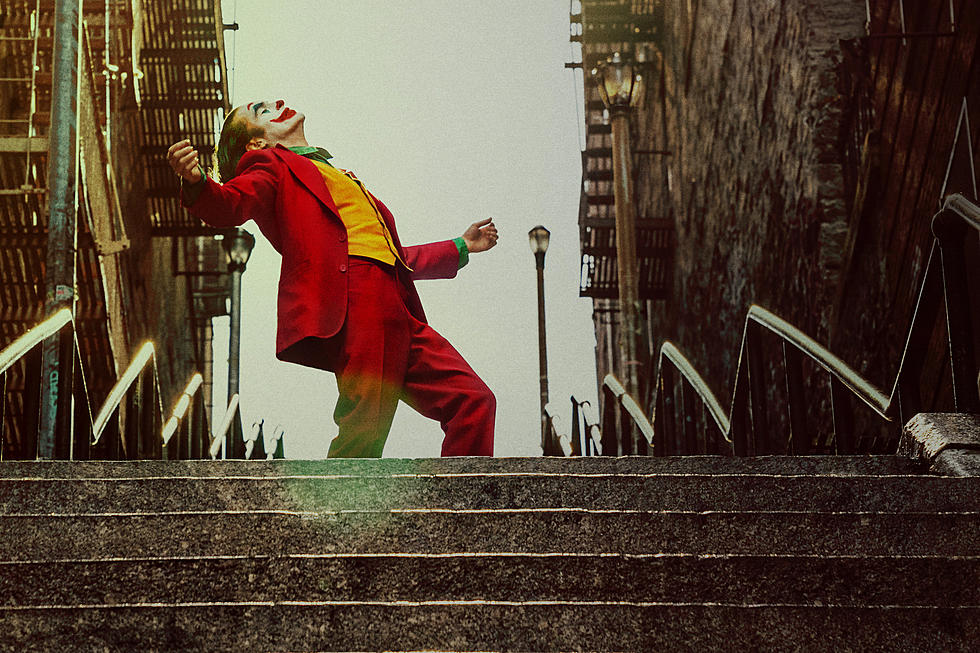 The Steps In Denver That are Like Those in 'Joker'
Warner Bros.
Even if you've only seen the trailer for 'Joker,' you've seen those steps that he dances down. There are some in Denver that are a lot like them.
One of our sister-sites, ScreenCrush.com, recently published a story about the actual location of the steps that Arthur Peck uses to get to and from home in Gotham City. They are in The Bronx.
I saw 'Joker' and loved it. Those steps are a big part of the movie. He trudges up them when things start really going sour for him, and then when (in his mind) things are going great for him, he has that epic scene where he dances down them.
I saw those steps and thought: 'Why do they look familiar?' It finally hit me.
The Millennium Bridge in Downtown Denver.
It takes you from the 16th Street Mall over to Commons Park (which is very cool, along the South Platte) and into the Highland Neighborhood.
It opened to the public in 2002 and in 2014 went through a renovation. It IS something you should check out the next time you're in Downtown.
More From Power 102.9 NoCo - KARS-FM