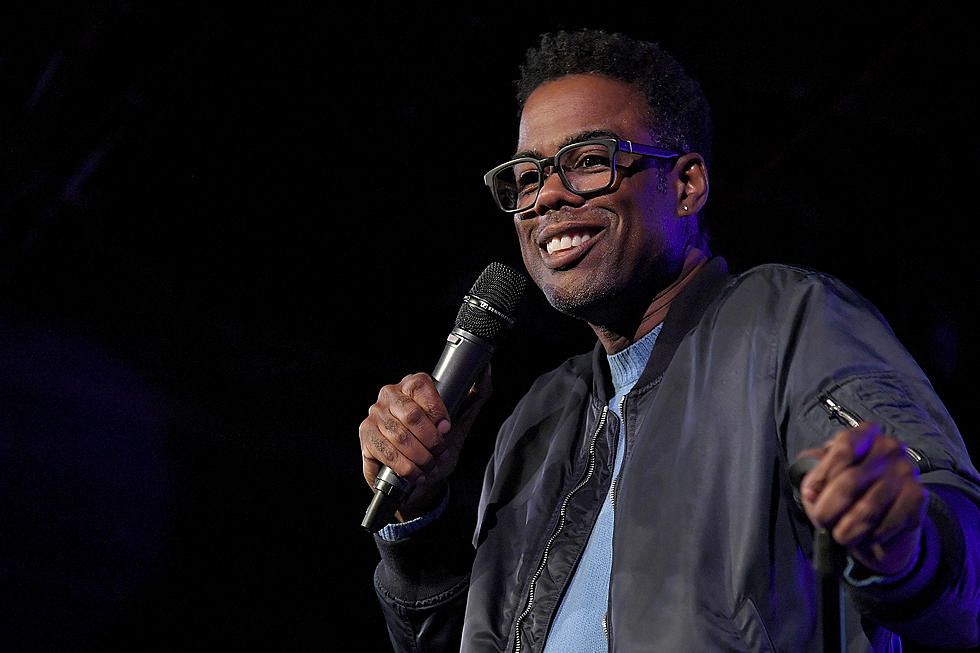 Act Fast: Comedian Chris Rock Is Performing in Colorado This Summer!
Getty Images for Movement Voter
After a long 5 years, Chris Rock is hitting the road to tour again with a stop right here in Colorado.
On February 22, Chris Rock announced on Twitter his latest tour dubbed the Ego Death World Tour 2022. Chris described his latest work as "all-new material introspective very personal and very funny."
Chris Rock North America Tour
The tour is kicking off right here in the good ol' USA with 38 stops. Chris Rock's last tour was in 2017 with the Black Out Tour. 
Before the Black Out Tour, it had been almost 10 years since his 2008 No Apologies Tour. 
Perhaps Chris's next tour will come in only two and a half years next time around?
Chris Rock In Colorado
Despite the many years that have passed, Chris Rock's tickets prices seem to have remained the same.
Back in 2017 when Chris performed at the Bellco Theatre in Denver, tickets ranged from $49.50 to $125.
This year's tour is slated for Tuesday, June 21 at 7 PM and is also set to occur at the Bellco Theatre. Tickets are once again set between $49.50-$125.
---
---
Gotta love a man that stays consistent right? But seriously, I did not expect ticket prices to be so affordable, but it is very much appreciated.
The pre-sale for tickets begins at 10 AM on February 24th. The official ticket sales begin at 10 AM on February 25. The man is a legend, and we honestly don't know when his next tour will be, so I would definitely recommend trying to snag some tickets.
Official Ego Death World Tour 2022 North America Dates
Sat Apr 02             Atlantic City, NJ
Sat Apr 02             Atlantic City, NJ
Fri Apr 08              Indio, CA
Sat Apr 09             Reno, NV
Sat Apr 09             Reno, NV
Thu Apr 14            Hollywood, FL
Fri Apr 15              Hollywood, FL
Sat Apr 16             Durham, NC
Wed Apr 20           Bethlehem, PA
Thu Apr 21            Bethlehem, PA
Fri Apr 22              Baltimore, MD
Fri May 06             Las Vegas, NV
Sat May 07           Las Vegas, NV
Fri Jun 03             Uncasville, CT
Tue Jun 07           Columbus, OH
Thu Jun 09           Cincinnati, OH
Sat Jun 11            St. Louis, MO
Tue Jun 14           Indianapolis, IN
Thu Jun 16            Cleveland, OH
Sat Jun 18              Toronto, ON
Tue Jun 21              Denver, CO
Thu Jun 23              Prior Lake, MN
Fri Jun 24                Prior Lake, MN
Sat Jun 25               Mt Pleasant, MI
Sun Jul 03               Las Vegas, NV
Thu Jul 07               Oakland, CA
Wed Jul 27               Orlando, FL
Fri Jul 29                   Atlanta, GA
Sat Aug 27               Funner, CA
Sun Aug 28               Phoenix, AZ
Fri Sep 16                 Detroit, MI
Mon Sep 26              Pittsburgh, PA
Thu Oct 06               New York, NY
Thu Oct 13                Chicago, IL
Fri Oct 21                  Vancouver, BC
Thu Oct 27               Washington, DC
Thu Nov 17                Los Angeles, CA
20 Concerts Coming to Grand Junction Colorado for 2022
The 13 Greatest Outdoor Concert Venues in Colorado
11 Essential Things To Know About Concerts At Red Rocks Amphiteatre
Attending a concert at Red Rocks is an awesome experience, but the best way to guarantee a fabulous night out is to go prepared and to know what to expect when you get there. Here are some essential things to know before you go.
More From Power 102.9 NoCo - KARS-FM